News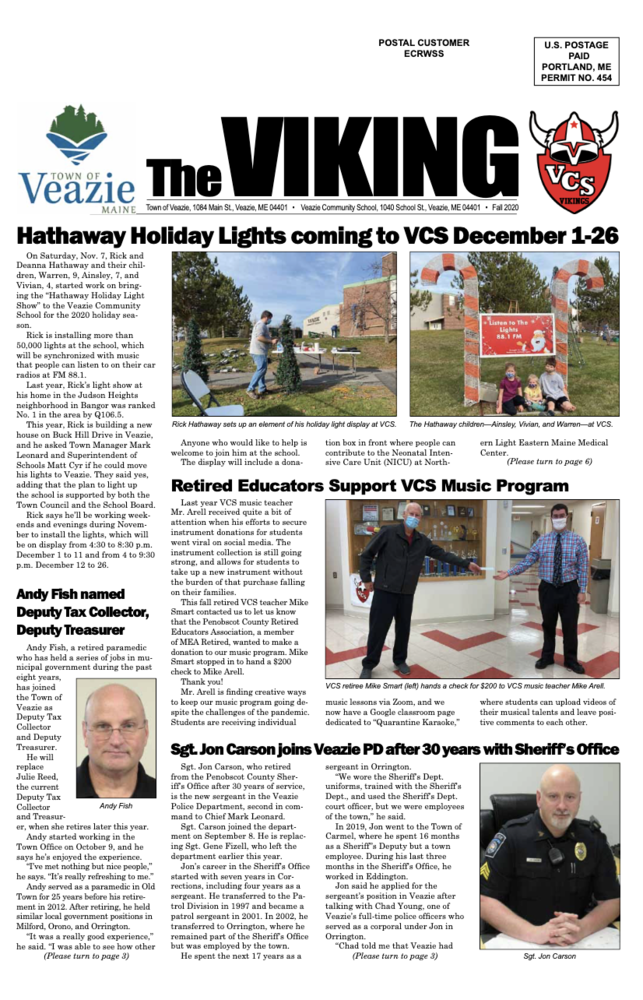 Check out the Fall, 2020 edition of The VIKING!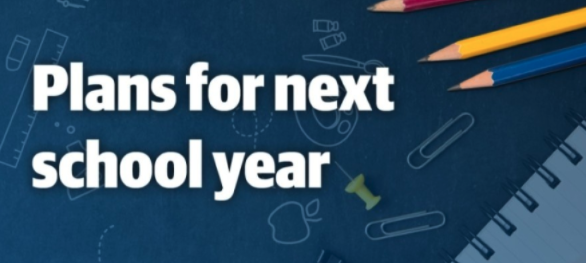 August 4, 2020 3:00PM EST COVID-19 MEMO #13 Veazie Community School 2020 - 2021 School Reopening Plan Dear VCS Parents and Caregivers, At last night's meeting, the...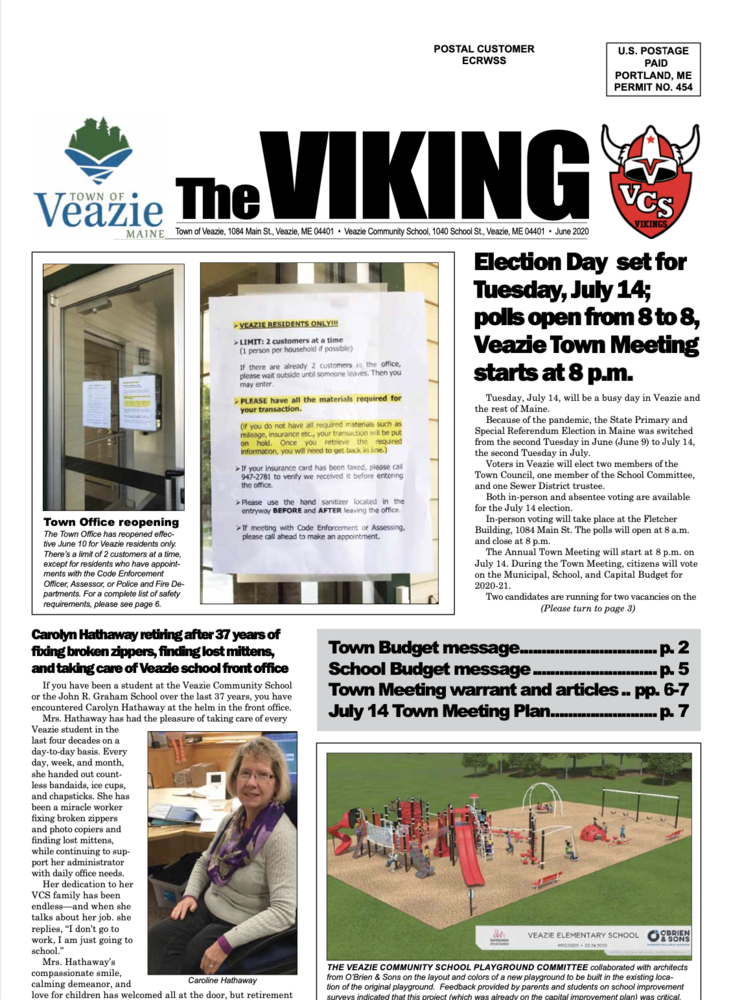 Click here to find our spring edition of THE VIKING: https://5il.co/hhgm
SEE ALL NEWS
LIVE FEED

Matthew D. Cyr
8 days ago
November 20, 2020 12:00PM EST COVID-19 MEMO #20 STEPPING UP SAFETY PRECAUTIONS Dear VCS Parents and Caregivers, As you are aware, community transmission is on the rise and both public and private sectors are being asked to step-up their safety plans. Public schools have been asked to place even greater emphasis on social distancing, proper hand hygiene, and mask wearing. The Department of Education published a priority notice on 11/19/20 which outlined many of these increased safety measures. Most notable were increasing structure around mask breaks, including the following: Students must have masks on at all times with the exception of eating, and mask breaks. Mask breaks should be limited to 5 minutes each, up to a maximum of 15 minutes per day. During mask breaks and while eating, individuals must be stationary, 6 feet from one another, facing the same direction, and quiet—there should not be any conversation or other activity (during mask breaks) that could spread the virus. The DOE specifically stated that students must have masks on during all outdoor recess and free-play. Holiday Travel Reminder: Per orders of the Governor, any staff or students who travel to any state other than New Hampshire or Vermont (no restrictions for these two states only as of 11/20/20; subject to change), will be required to either: 1. Quarantine for 14 days upon return to Maine, or 2. Quarantine until receiving a negative test result Any staff or students who travelled to restricted states will not be permitted inside the school building until either the negative test result or 14 days of quarantine has occurred. This is not dependent on the length of time spent within the restricted states, meaning that a day visit still requires the person to quarantine for 14 days, or until a negative test result is confirmed. All members of the household who travel must test or quarantine if over 12 months old. Testing site information for Maine can be found here: https://www.maine.gov/covid19/restartingmaine/keepmainehealthy/testing Any person who is quarantining should stay home, and not have in-person contact with others. Wilcox Wellness & Fitness Training: Our Wilcox group training kicked off this week with our older learners. Please remember that students must submit a signed Wilcox release form in order to receive a Zoom meeting ID. We will continue to separate groups by age level. Monday, November 23 will be Intermediate students starting at 4:00p.m. Contact Ms. Lindsey in the office if you need another form: tlindsey@veaziecs.org REMINDER: FREE Breakfast & Lunch for ALL STUDENTS for remainder of the year! The USDA is extending a critical food program through the entire school year. As a result, all VCS students are eligible to receive a free school breakfast and lunch—even on days they are remote! Please contact our kitchen manager, Betsy Brooks if you would like to learn details on pickup times and dates for remote learning days. bbrooks@veaziecs.org REMINDER: Snow Days will be Remote Days: This is a reminder that this year we are piloting a new protocol—Snow days will be Remote Learning Days for all students. Snow Day Packets will be sent home at the end of this week, or early next week. Please put these in a safe place. We are also finalizing a web-resource for VCS Snow Day Learning which can be found on our website. Here is a direct link: https://sites.google.com/veaziecs.org/vcssnowday We want to remind parents that student participation on snow days is not an option. Students not completing expected work within three days of returning from a snow day will be marked as absent. The support of our community is necessary for the safety everyone—and, required for us to be able to keep our schools open for in-person learning. Emerging data is showing that schools are safe places because we follow safety protocols and guidelines. We will continue to do all that we can to keep staff and students safe on in-person learning days. The big question, "when/why do schools switch to remote learning?" is a direct result of community spread happening outside of our schools. Each of us play such a critical role in this delicate educational ecosystem. Please stay safe, and help us to keep our school community safe and able to provide for the students we serve. I wish each of you a safe, health, and Happy Thanksgiving! Sincerely, Matthew D. Cyr VCS Superintendent & Principal


Matthew D. Cyr
11 days ago
PreK-2 is doing a STEM activity in response to the book, Balloons Over Broadway. We are making our own Veazie Day Parade (Macy's Day Parade). On Friday, November 20th, we will walk the same parade route as our Book Character Parade. If you have time, feel free to come park and watch us! We'd love to wave to you! view image
Tiffani Lindsey
12 days ago
Reminder that Wednesday, 11/18 will be an early release day. Students will be dismissed at 12:10pm.

Matthew D. Cyr
16 days ago
Veazie Community School will return to in-person learning tomorrow: Friday, 11/13/20. We will be on our normal schedule with grades PK - 2, & 6-8 in-person; and, 3-5 remote. Thank you for your patience and support.
SEE ALL POSTS