Due to summer cleaning the office will close at 11:00 am today and will reopen at 8:00 Monday, August 14th. You may email Lisa at
lswift@veaziecs.org
if you have an important issue that needs attention before Monday. Thank you for your understanding and we hope you have a great weekend!
Lunch will be available during our summer school days and hours from 10:45 am - 11:45 am. Summer school days will be Tuesday, Wednesday and Thursdays each week starting June 27, 2023 and ending July 27, 2023 (excluding Tuesday, July 4th)

The Veazie Community School will have our regularly scheduled tick pesticide treatments on the following dates: May 18th (rain date May 19th), June 15th (rain date June 16th), July 20th (rain date June 21st), August 17th (rain date August 18th), & September 14th (rain date September 15th). The VCS playground will not be open until 10:00 AM on each of these dates. Thank you for your cooperation and understanding.

The Veazie School Committee will hold a special meeting on Tuesday, April 11th at 6:00 PM in the VCS library. The purpose of the meeting is to review the FY 24 budget. Members of the public are welcome to attend.

Due to inclement weather, the school board meeting that was scheduled for Monday, January 23rd was postponed. The new meeting date is Monday, January 30th at 6:00 PM in the VCS library.

The VCS School Committee meeting that was scheduled for January 9, 2023 has been changed to January 23, 2023. The meeting will take place in the VCS library at 6:00 PM.

Good afternoon Friends of VCS. Please enjoy the Week Twelve VCS Newsletter.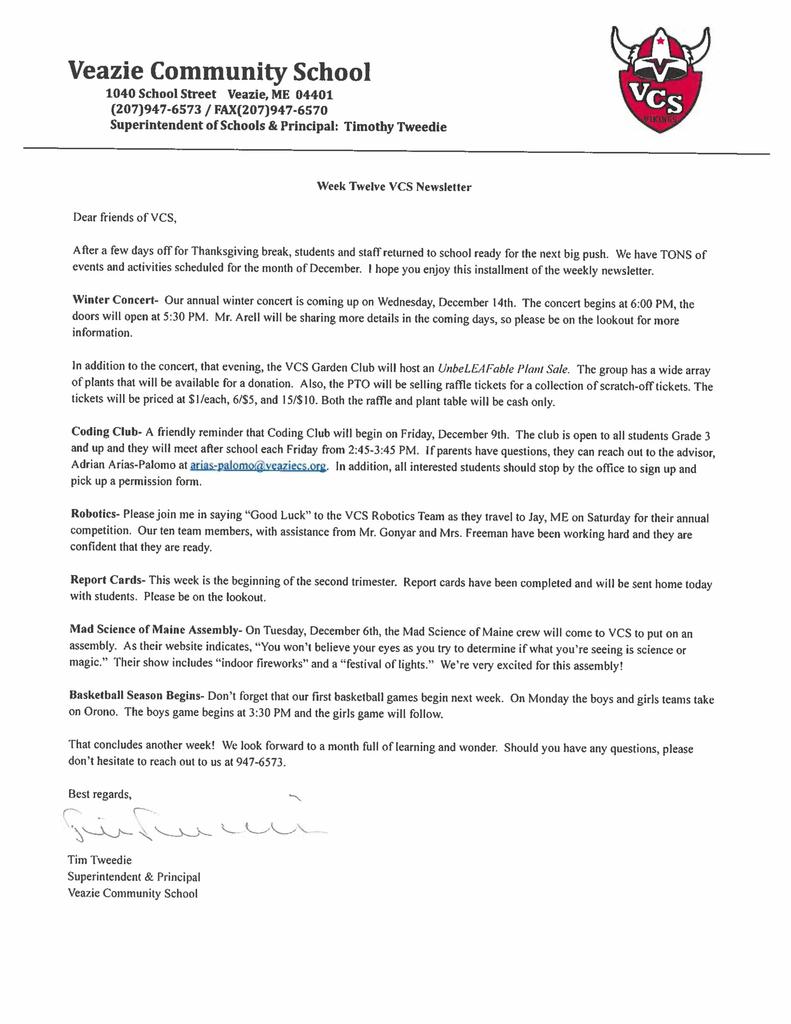 Good afternoon VCS community! Please take a moment to enjoy this week's VCS newsletter. Have a great weekend.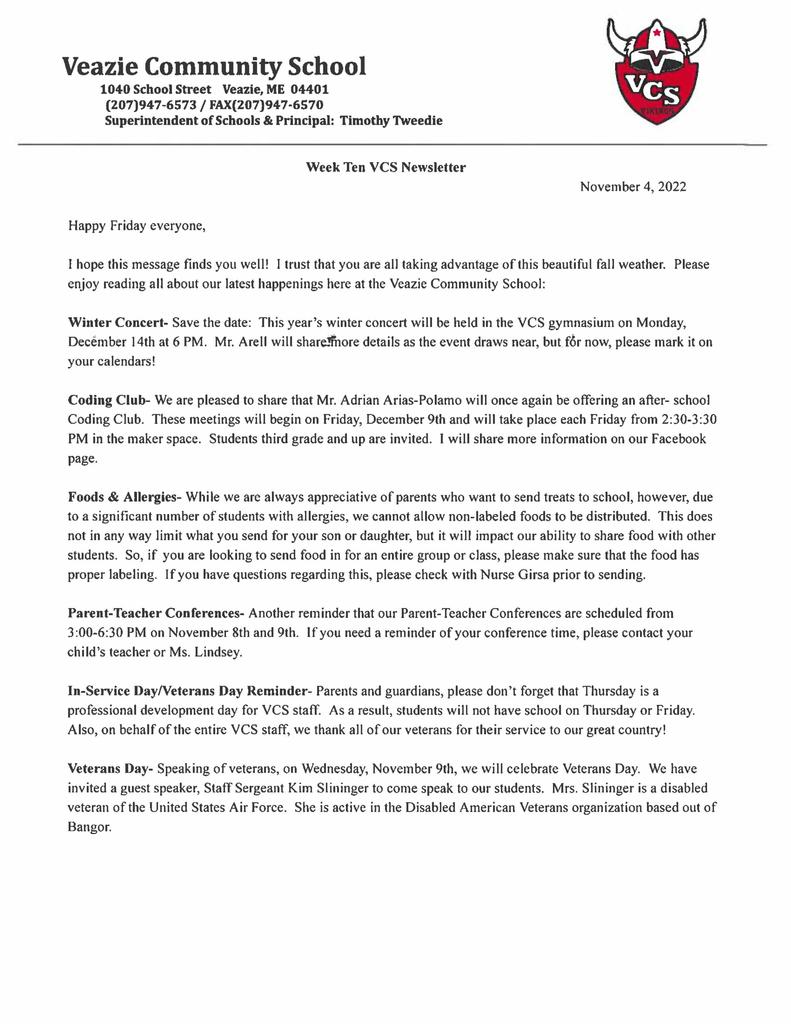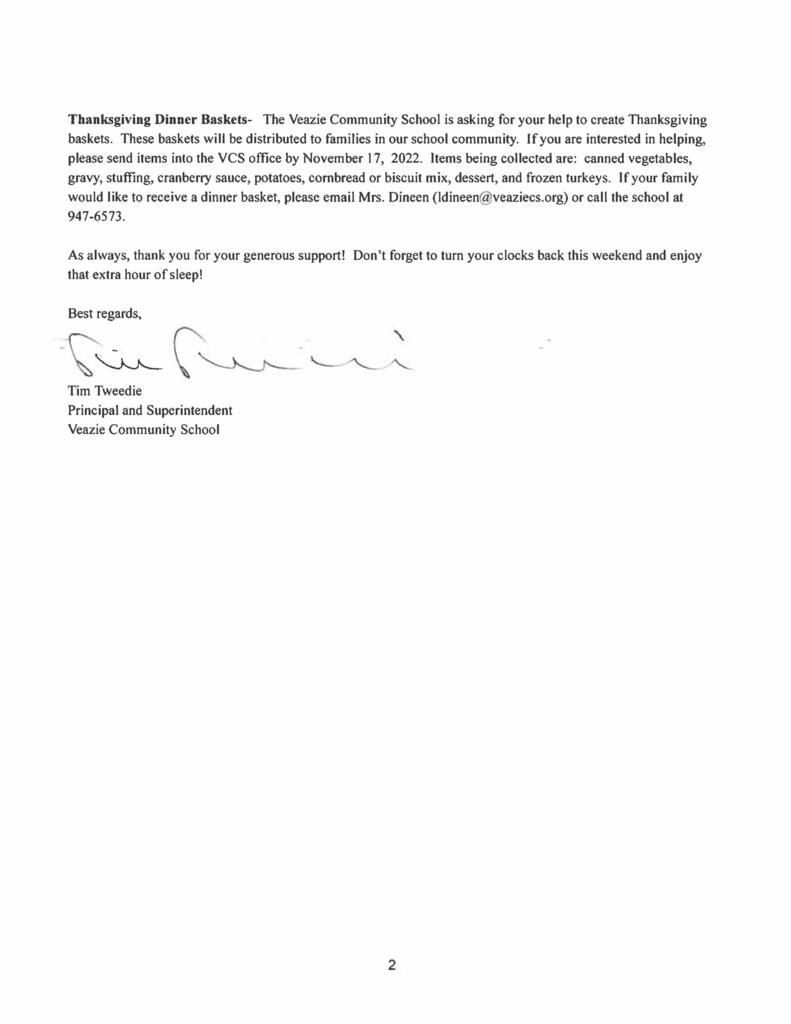 There will be a special school committee meeting on Monday, November 7th at 6:00 pm via zoom. Please call the school to request the link.

Happy Friday VCS Community, Here is the weekly newsletter for week 9. Have a great weekend!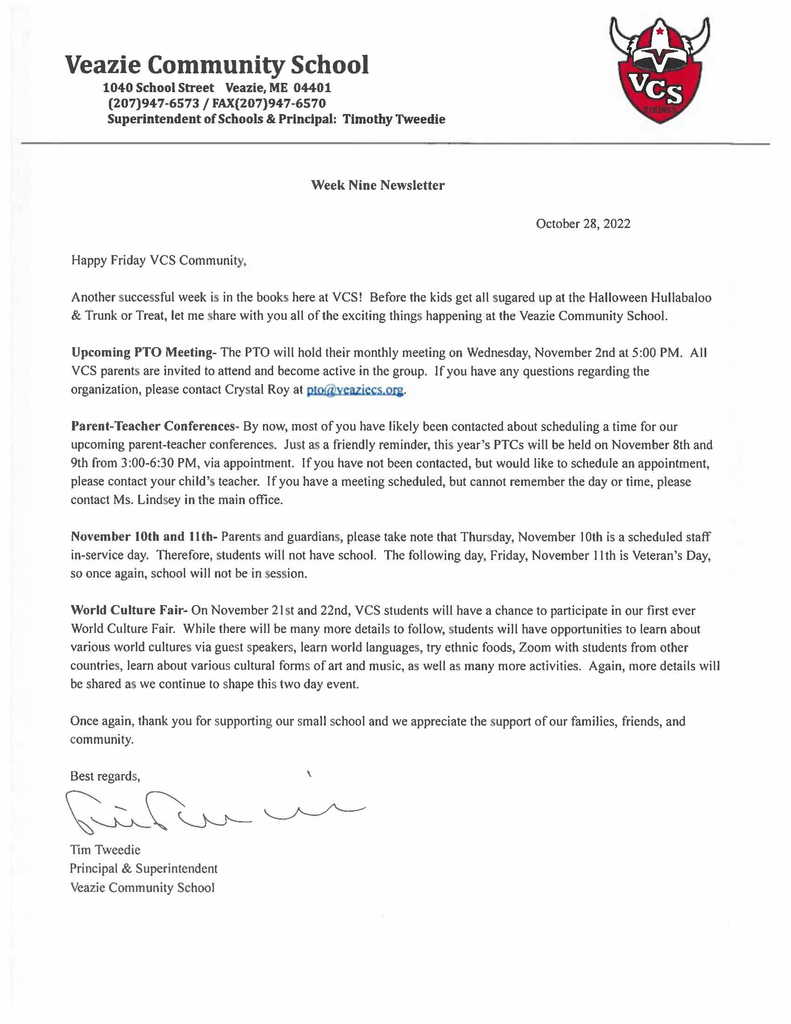 Today, all VCS students in grades 4-8 had the opportunity to participate in the State of Maine Student Election. Thank you to all of our voters! Civics at work!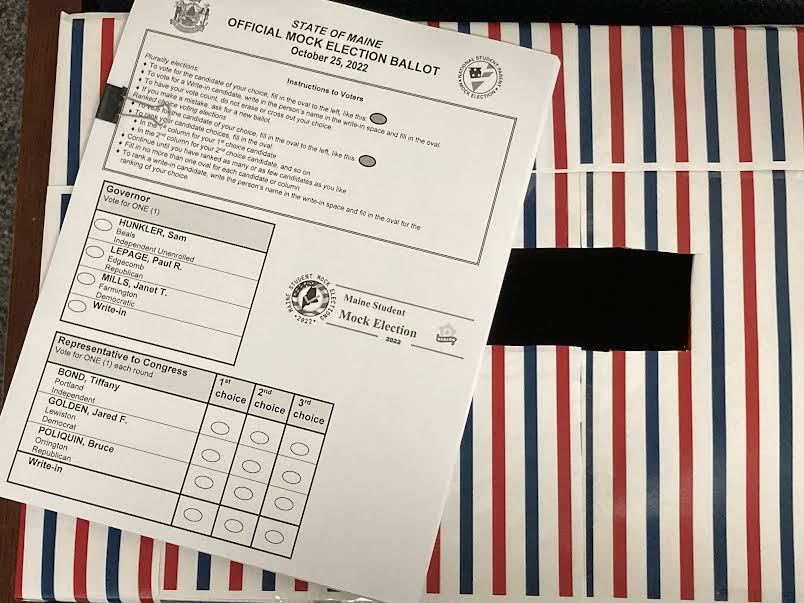 Good afternoon VCS Community, Below is a copy of the Week Eight Newsletter. Have a wonderful weekend!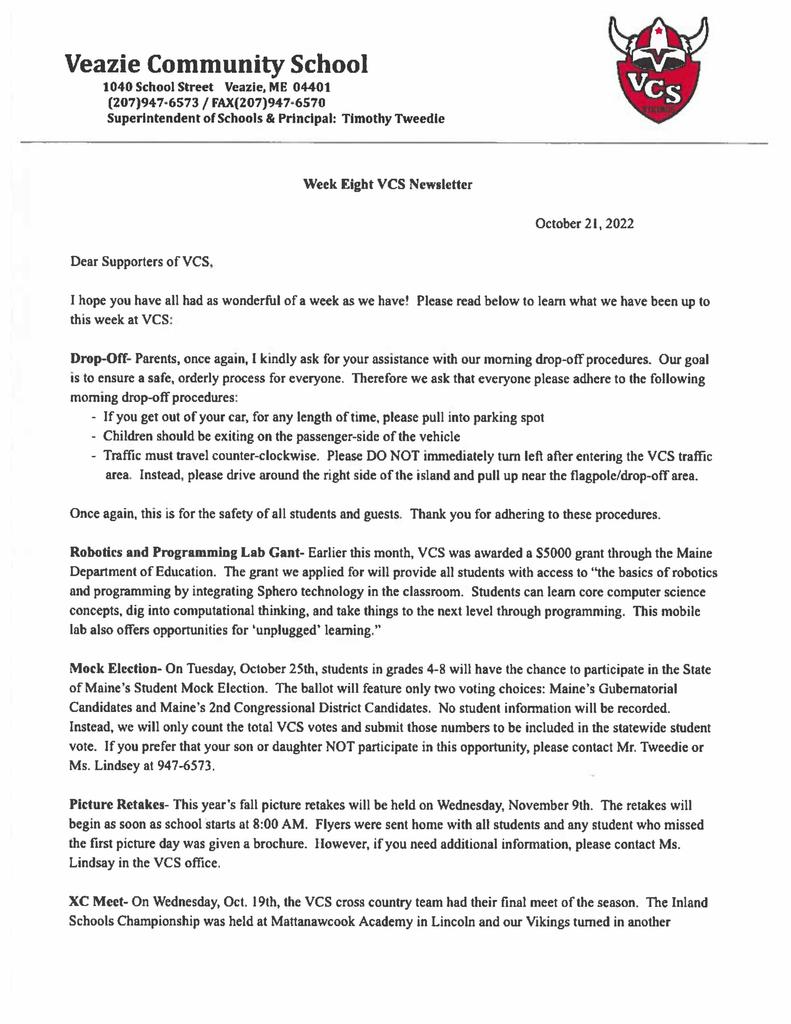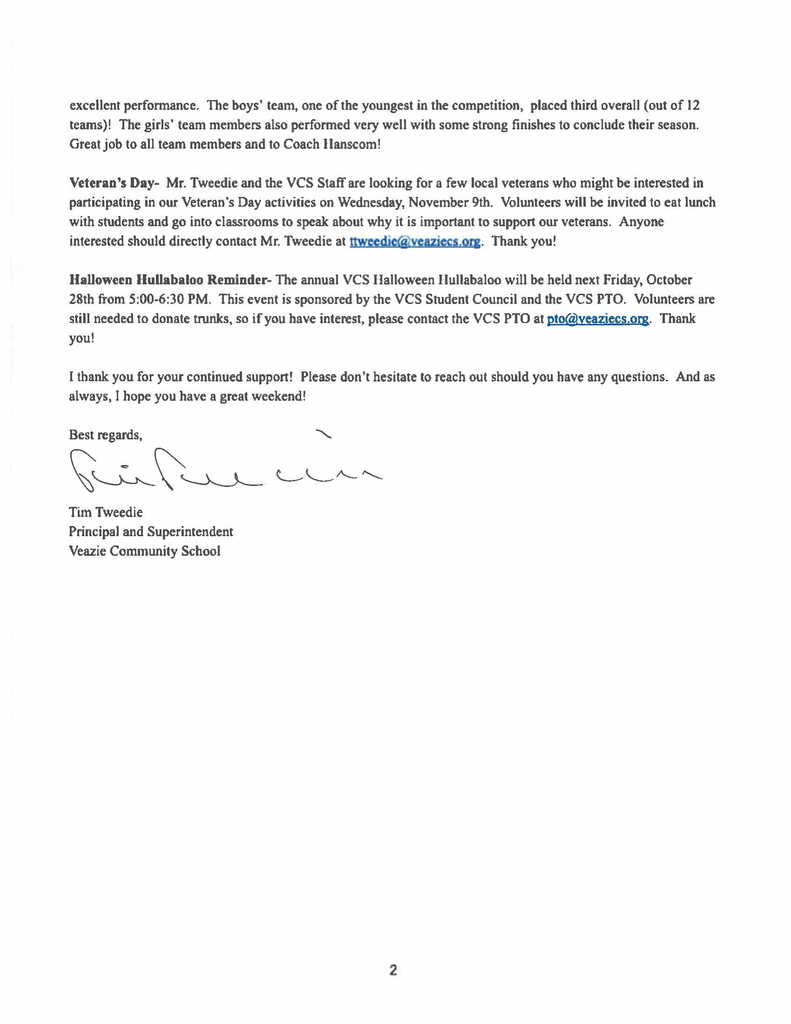 Here is the Week 7 VCS Newsletter. Have a great weekend everyone!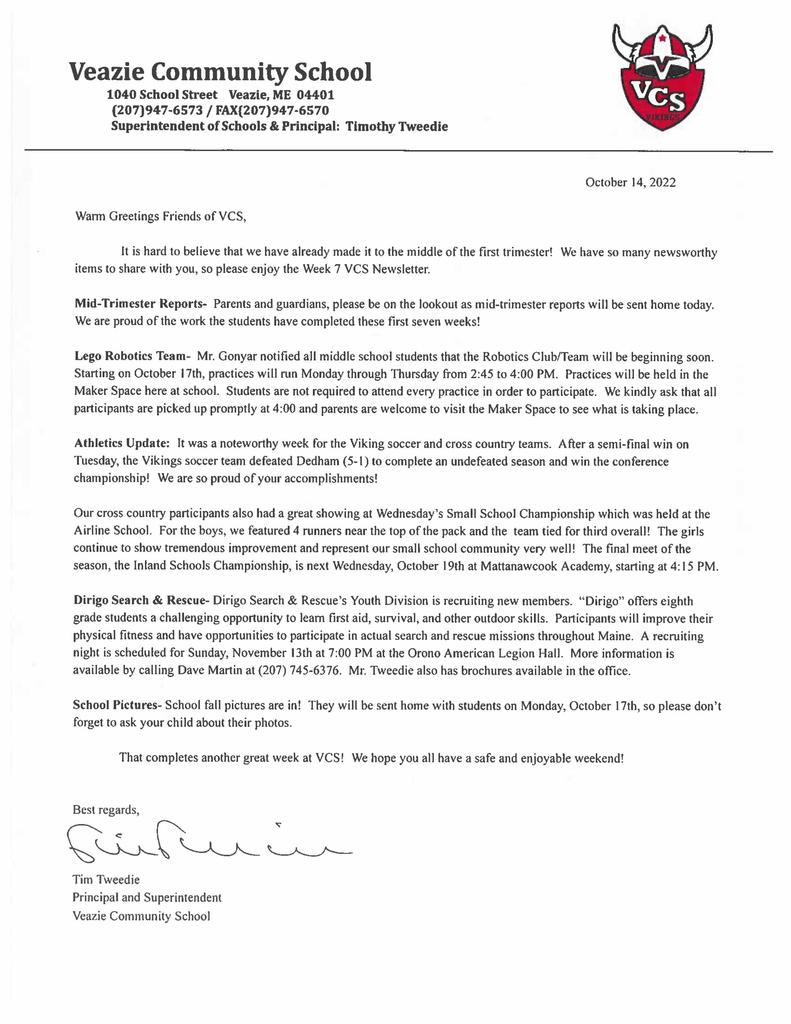 Congratulations to the Veazie Viking soccer team on winning the 2022 conference championship! The team finished the season with an undefeated record! We are proud of you!!!!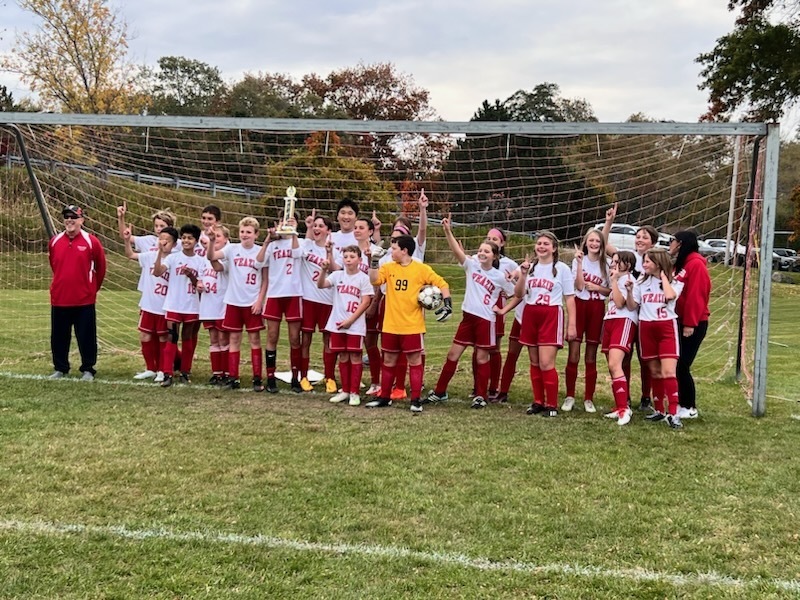 HaPpY fRiDaY everyone! Below is the Week Six Newsletter. Have a nice long weekend!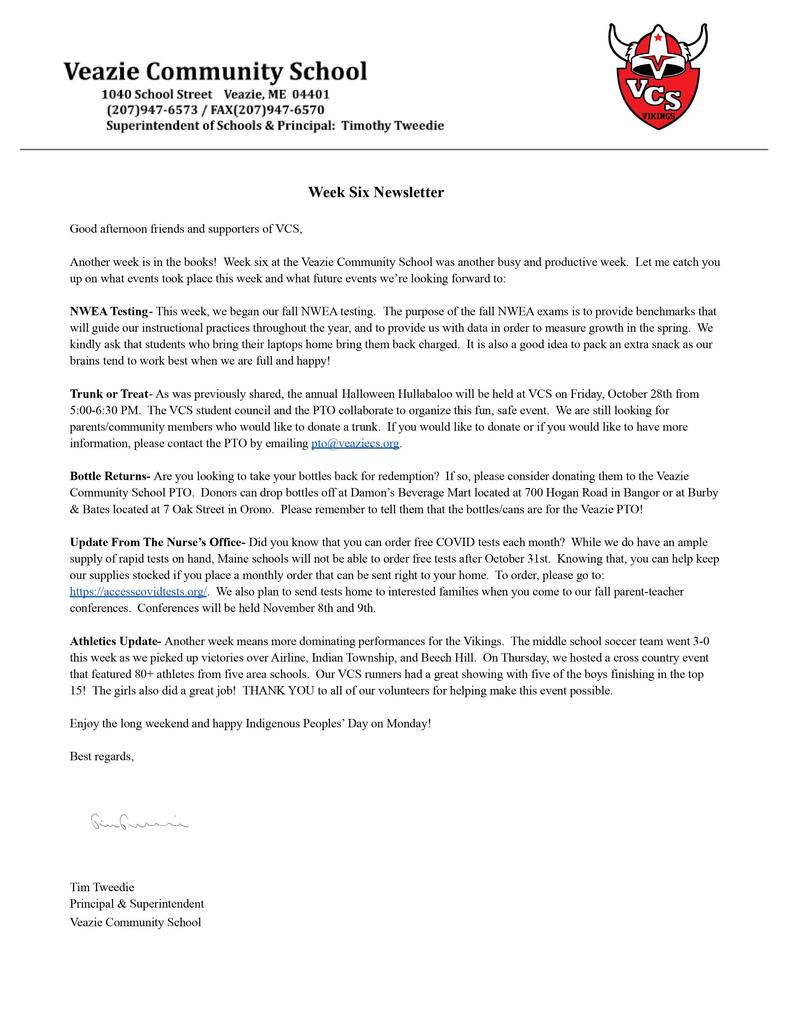 Greetings everyone! Below is the Week 5 Newsletter. Have a great weekend!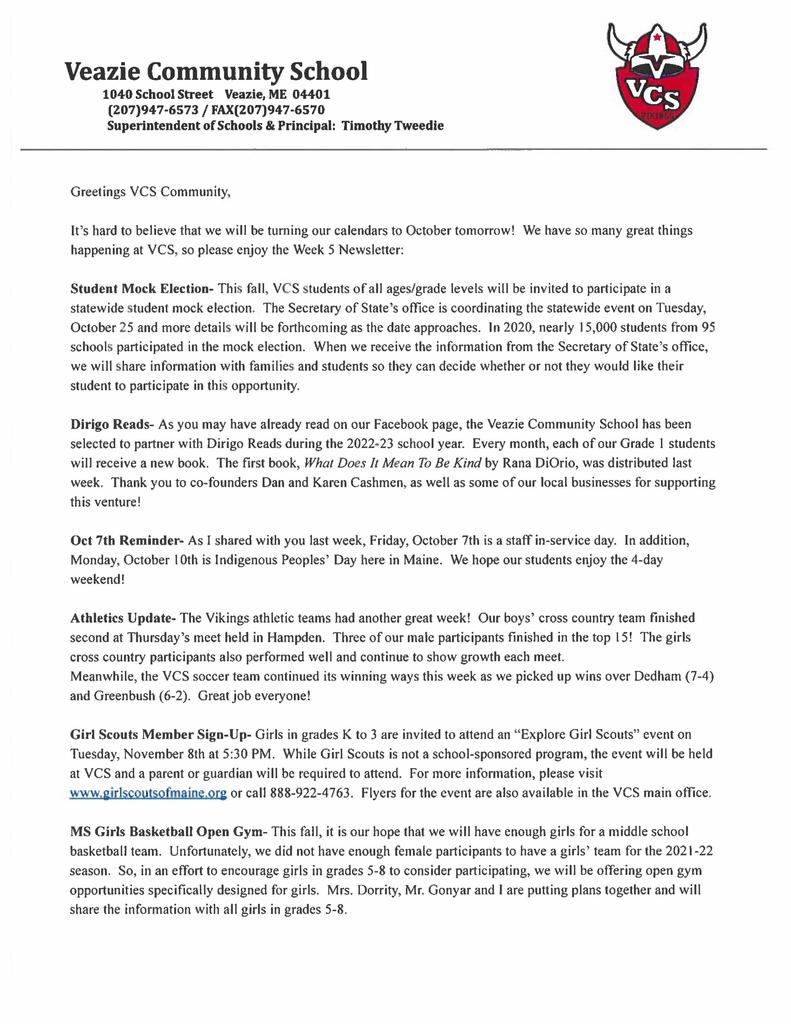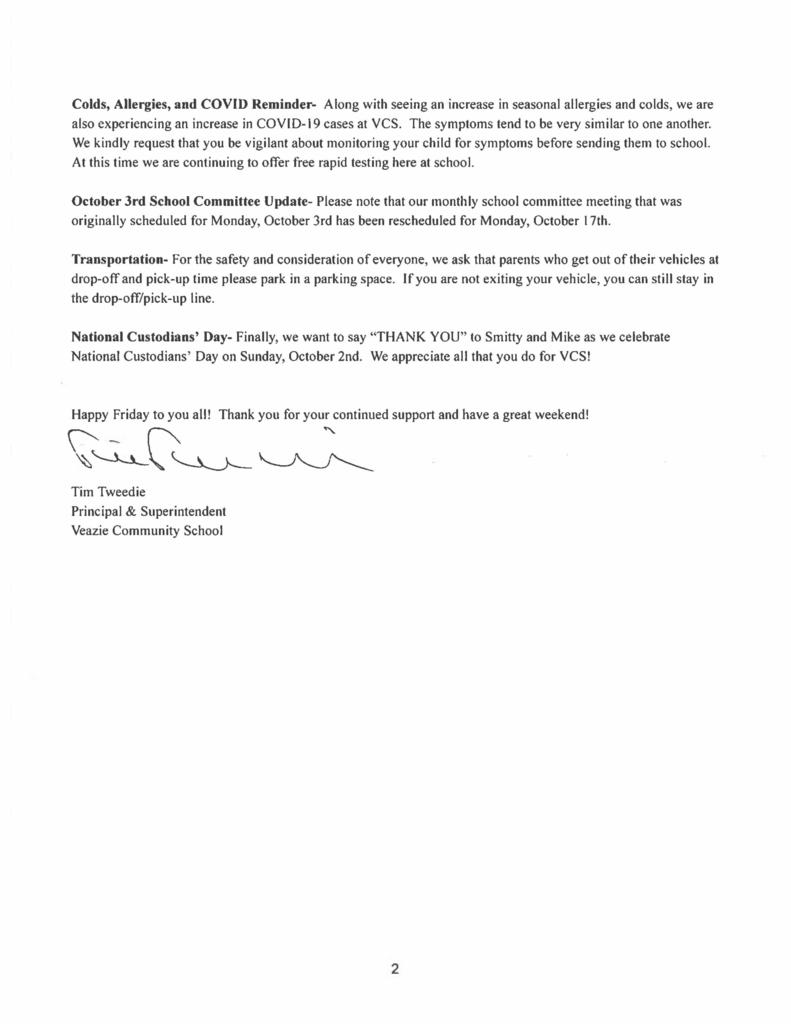 Good morning! Here is the Newsletter for Week Four. Have a great first weekend of Autumn!

Greetings and happy Friday! Please enjoy our Week 3 Newsletter and don't hesitate to reach out should you have any questions. Have a great weekend!!!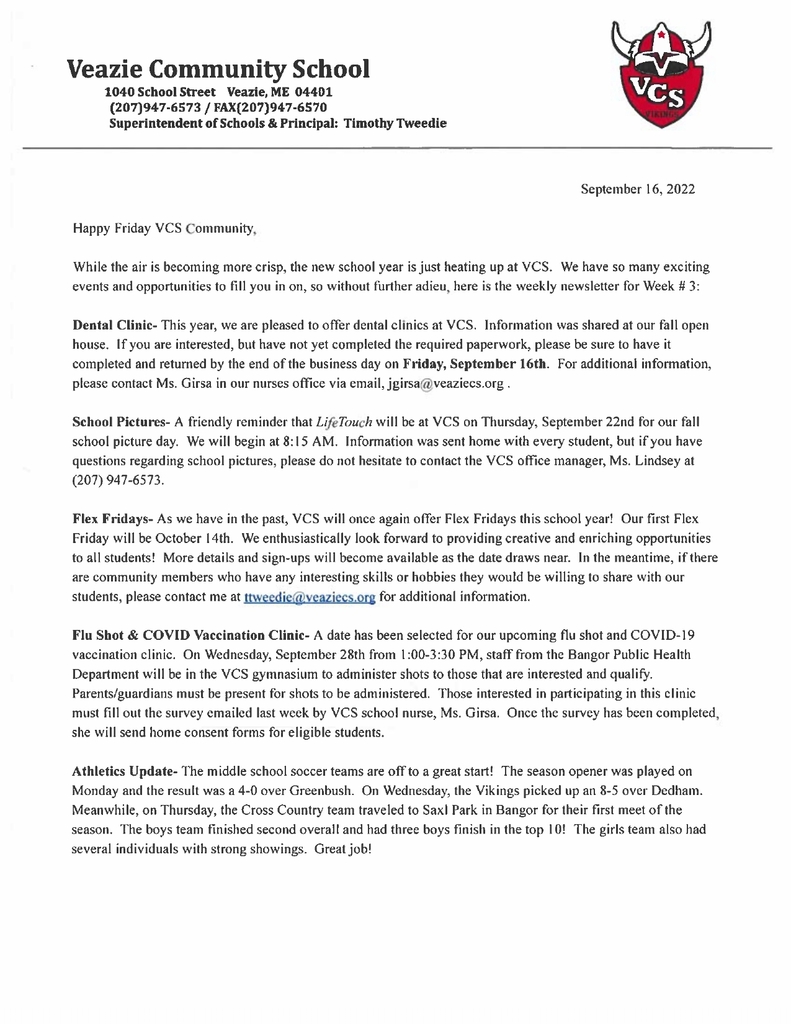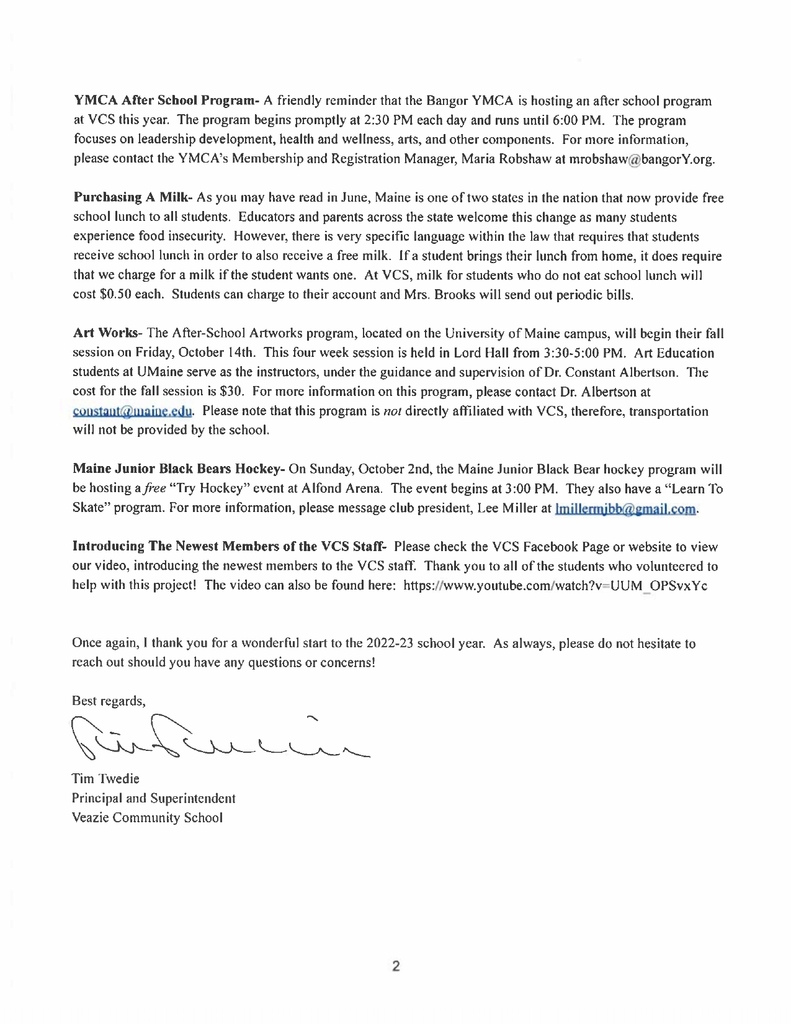 Week two is in the nearly in the books! Attached is the Week Two Newsletter.