FLEX Friday started today! Students choose from Dot & Dash Club, Mandala Rocks, Strength & Conditioning, Seacoast Soccer, Science Fun, Jewelry Making, Gardening, Public Safety Club, Walking Club, Robotics and Dungeons & Dragons. FLEX is just one reason our school is so special.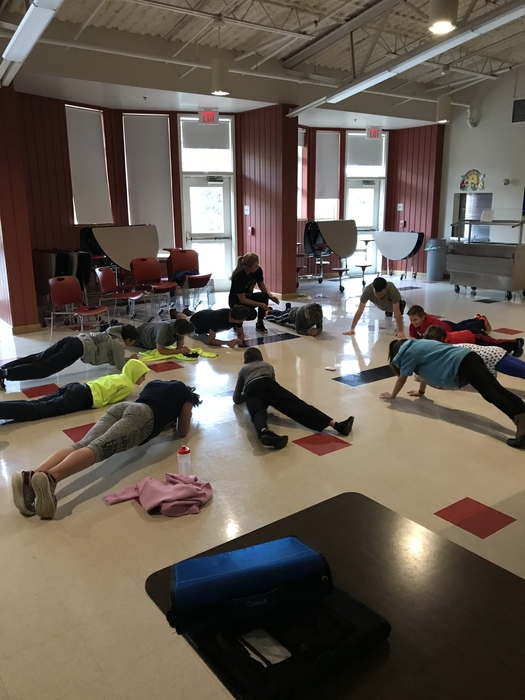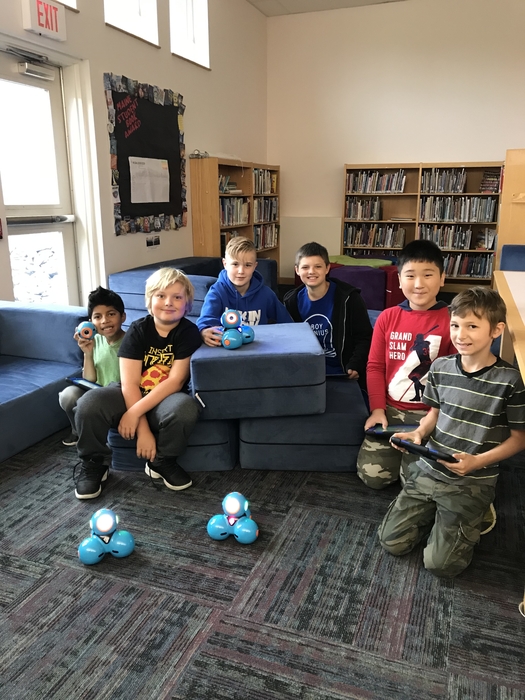 The Small-School Cross-Country Championships have been moved to Friday, 10/12 (due to forecasted rain tomorrow)...same start time of 4:15 and same location--Airline Community School.

Grades 4, 5 and 6 took a trip to the University of Maine to participate in the Northern Maine Children's Water Festival. Students learned about ways to preserve Maine waterways and the wild life that inhabits our waterways through a variety of activities!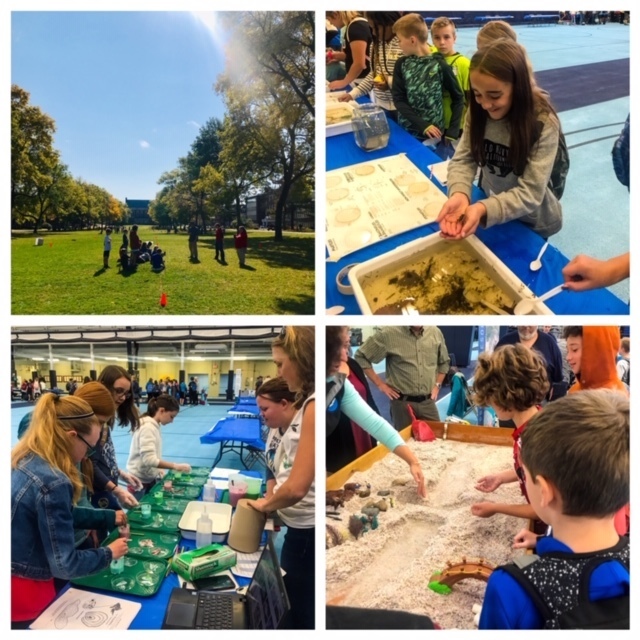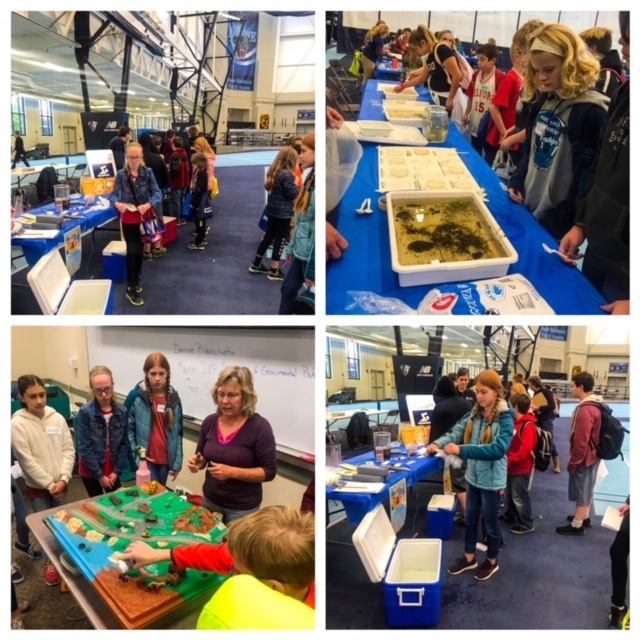 VCS is hosting a Blood Drive once again this year as part of our Veteran's Day Celebration on November 8. The drive will run from 1pm to 6pm in our gym. Please register online at redcrossblood.org, or contact Mr. Cyr for help with securing a spot--
mcyr@veaziecs.org

Dance Club signups are still being accepted! Dance is open to grades 3 - 8. Please ask Ms. Nelligan or Mr. Arell for more information or a sign-up form.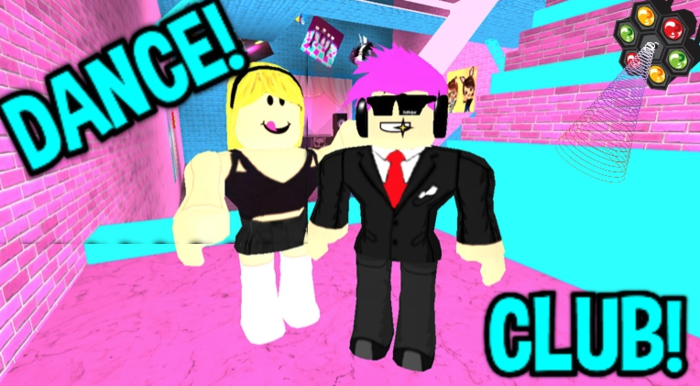 Veazie Viking Soccer - Game at Dedham today (boys first), home game tomorrow, no practice Thursday, game at PCS (Calvary Chapel field in Orrington) on Friday - Coach Gonyar

The PTO - Student Council Halloween Hullabaloo is just around the corner!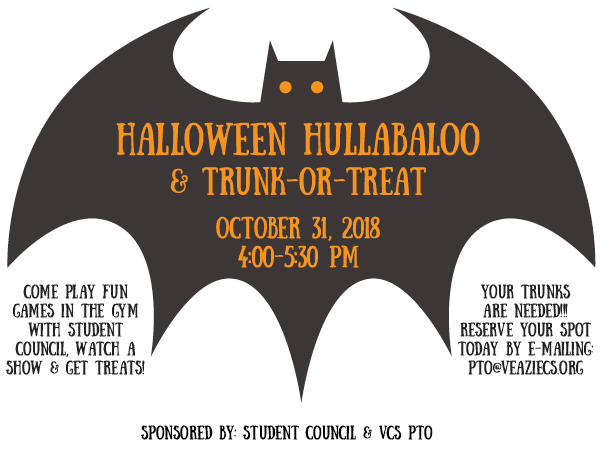 Please consider donating to our upcoming PTO Online Auction. Past success of this fundraiser has eliminated the need for students to have to take home individual sales fundraisers. We hope to keep things this way!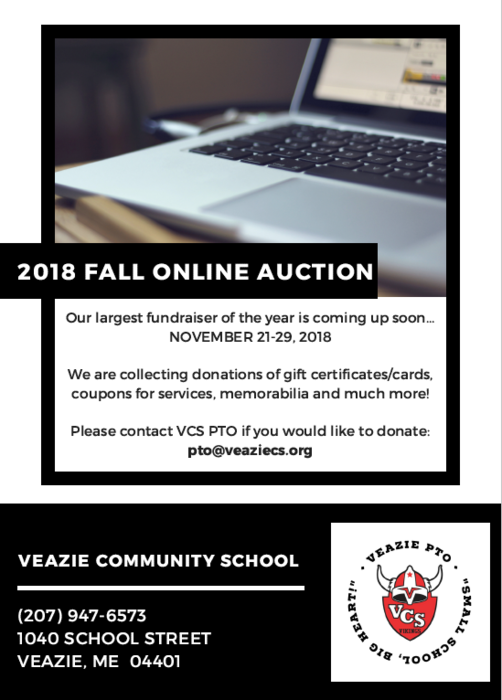 Grade 4 created a Maine Studies Scavenger Hunt to share with the building. Grade 6 did research and worked in teams to find the answers to questions about people, places, and events from Maine.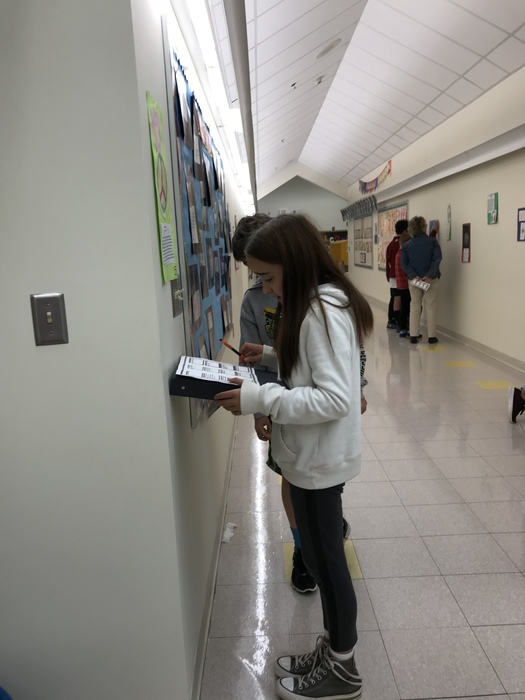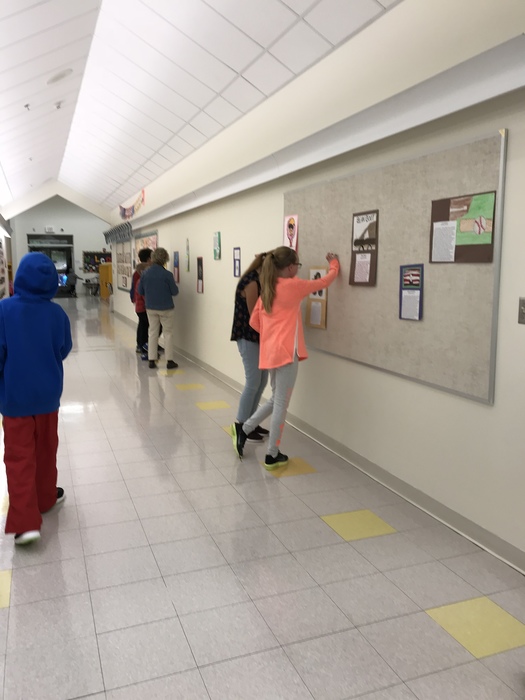 Pre-k has been fascinated with finding worms in our new "digging spot". Thanks to some great work done by Glenn Campbell and friends- there is now a perfect spot for the preschoolers to practice shoveling, raking, and digging. They are learning how to handle worms gently and what to do with the worms to keep them safe. Many of the children say that the worms are one of their favorite things about school!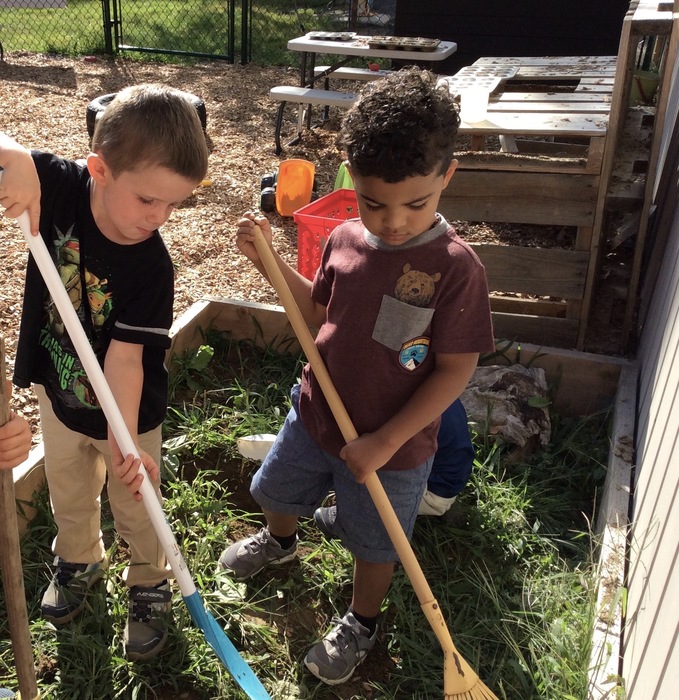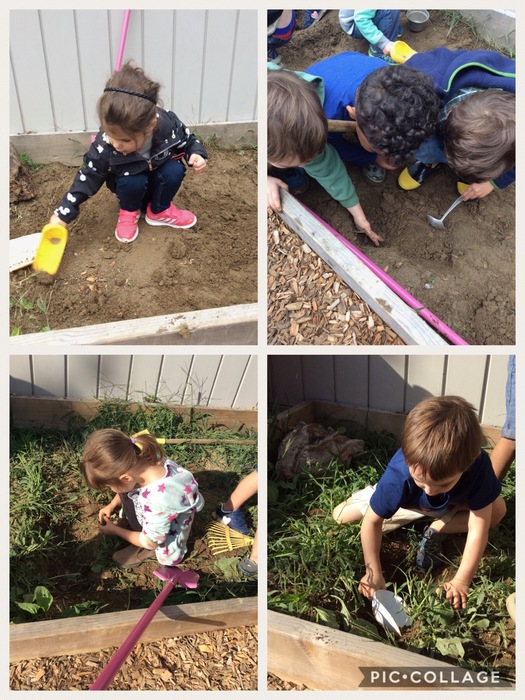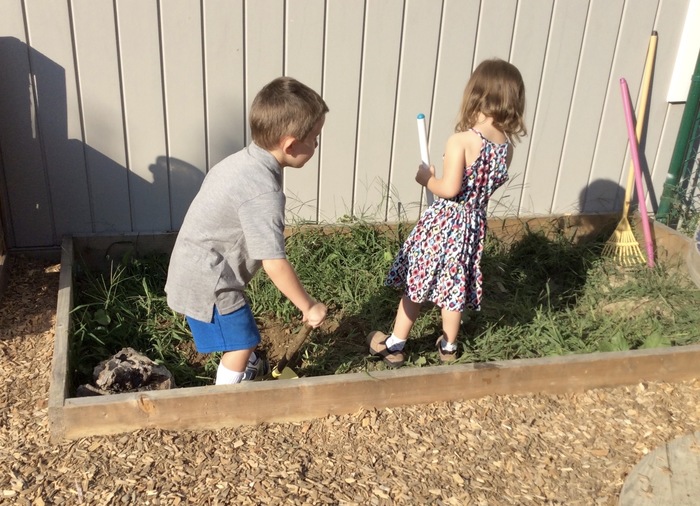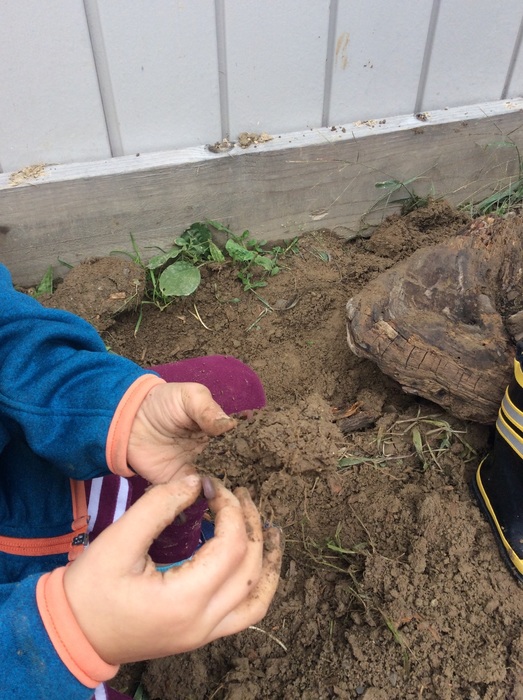 Great pic of some great VCS kids at the x-country meet snack shack. Not shown here is VCS parent and PTO member Andy Brown who was most likely setting cones on the course, stocking snacks, or directing traffic. Thank you Andy for helping make our two home meets a huge success!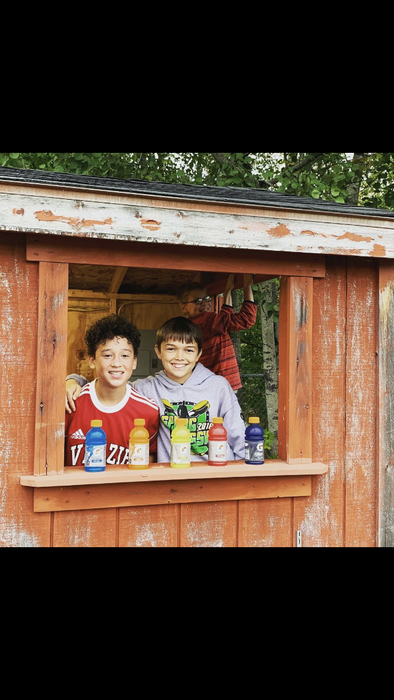 Just a reminder that there is no school Friday 10/5 (teacher in-service day), and Monday 10/8 (Columbus Day). Have a safe long weekend!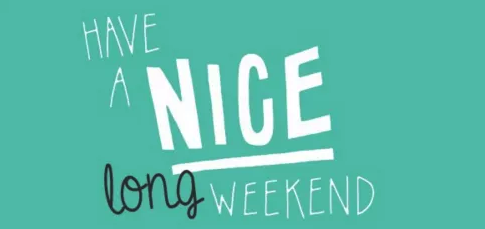 Dismissal times can be tricky and we alway make student safety a priority. As a reminder, please make sure you email or contact all of your children's teachers when needing to make dismissal changes. We sometimes only have notes sent to one teacher (of two or more siblings).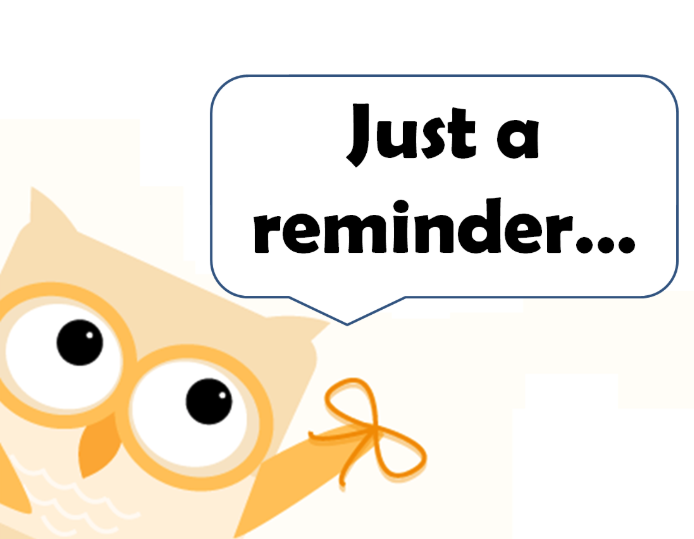 Soccer practice tomorrow before the XC meet here at school. Three soccer games next week, Tues, Wed, and Fri. Playoffs will begin the week of 10/15. I will let you know as soon as I get it. Coach Gonyar

This afternoon's soccer games have been postponed to Friday, October 12. No soccer or cross-country practices after school today.

Please consider sending in a family photo for our Civil Rights Team bulletin board display.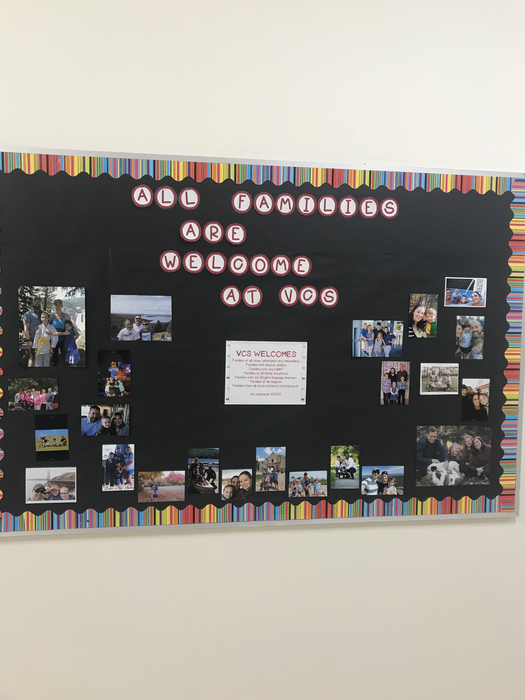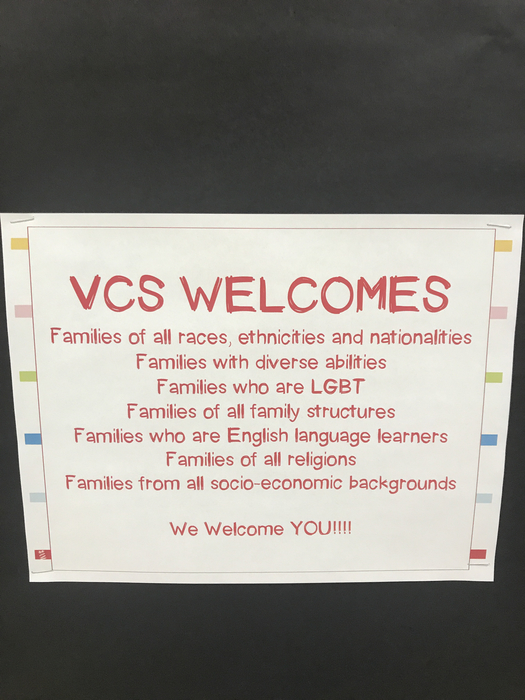 On Wednesday, October 3, beginning at 2:18 p.m. Eastern Time, there will be a nationwide test of the Integrated Public Alert and Warning System (IPAWS). The Federal Emergency Management Agency (FEMA), in coordination with the Federal Communications Commission (FCC), will conduct a nationwide test of IPAWS and its Emergency Alert System (EAS) and Wireless Emergency Alerts (WEA) to (1) assess the operational readiness of the infrastructure for distribution of a national message, and (2) determine whether improvements are needed. The WEA portion of the test commences at 2:18 p.m. ET and the EAS portion follows at 2:20 p.m. ET. This test message will be sent to cell phones that are connected to wireless providers participating in WEA, which is why it is important to make local education agencies (LEAs) aware in advance. Veazie Community School will use this time to conduct a safety drill and discuss school safety protocol with students (something we practice on a regular basis). In the event of an actual crisis, Veazie Community School will use our mass-communication system to send out emails, phone calls, text messages, website posts, as well as posts onto the social media platforms Facebook and Twitter. If you haven't already downloaded our app, please consider doing so from the App Store or Google Play. We will also send push notification through the App. (These are the same procedures we will use during weather-related school cancellations otherwise known as SNOW DAYS) Please contact Mr. Cyr if you have any questions or concerns. Here is a link provided by FEMA with more information about their upcoming test:
https://www.fema.gov/media-library-data/1522681998488-cfbe1a1f654b8d4413e925f4945bf382/American_Public_Fact_Sheet_2017.pdf

VCS Music Teacher, Mr. Arell is expanding his class blog to include guest blog posts! His first guest post is about instrument maintenance by our very own local David French representative Chris Plaisted!
http://musicatvcs.blogspot.com/

Today is Friday but we have a growing number of students staying after school to participate in the Coding Club. Using Scratch and Python, students are creatively coding simple and complex scripts like the one seen here on Rasberry PI3.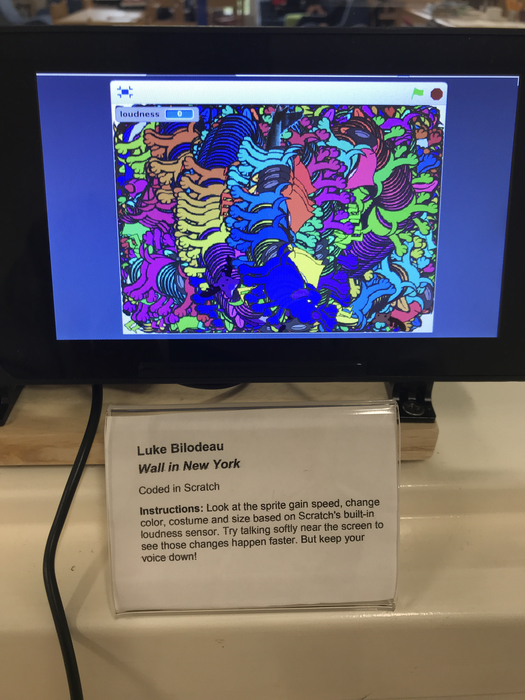 The first class to return all of their library books is ... Ms. Worster's PreK! The best part? Today was only their second week of Library Media!! We celebrated by reading a new version of the Three Little Pigs and built the pigs a new house out of our KEVA planks.